Lani's former clients have this to say about her:
I learned to own my power as a dentist
I was the first female dentist to work in my clinic. It was something I was excited about, yet challenging to me at the same time. But when I began my journey there, I felt defeated whenever someone commented on how I looked so young, or that I was a female or an inexperienced dentist. I felt dismissed by patients as I tried to explain treatment plans to them and it was starting to affect my confidence. One of my biggest realizations was that managing other people's emotions and being aware of the energy in the room is just as important as the clinical work I do. Patients respond to how they feel and I am learning how to make patients feel more familiar and have them see their provider as a nurturing advocate. 
Lani helped me understand how to relate and connect with biased people without having to constantly defend myself. I learned to take into account peoples beliefs and attitudes and firmly but gently standing up for what I am, and what I believe in. I also learned to use the power of my unique situation to educate people and to help develop a nurturing relationship with my patients. I learned that how people feel around me is going to determine how a lot of interactions happen. I basically stepped into who I was at the core and owned it. Her coaching helped me develop my professional identity, and I am so grateful. This has been a life-changing experience for me.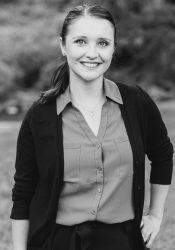 -Dr. Maria M.,  Portland, OR
Lani helped me own my own voice through speaking
As a health & wellness coach with Beachbody, I help others stay accountable with their fitness and lifestyle goals. I am also pursuing a life-coaching certification, I hope to help other widows move past their inability to create the life they dream about by being stuck in self-doubt and grief. Before I began working with Lani, I had a fear of public speaking, of being judged by some of my life choices and sharing it publicly. I began writing and finding my voice by streamlining my thoughts to create a message that would be engaging while empowering others, but sharing that message onstage didn't seem possible to me until I started working with Lani.
Talking through my vision with her, she helped me recognize that our mess is our message. We've already overcome the past—that's why we are here today. She and I developed my signature talk and my confidence grew as did my willingness to share my authentic self and let go of judgement of others. My Aha moment came when the topic of my talk came together, Shame. I realized that I was still hiding behind it and still felt the anxiety  of actions of long ago. I was able to recognize how my story could benefit others and I was finally able to really move past it. Now I have additional tools to create talks if I choose to, the ability to believe in myself and know that I can do it again and again.
Lani has a way of helping you form a clear message with an end goal, and to think about the person who needs to hear your message. She helps you speak with purpose and see the value in what you have to say. She helped me develop my talk into a message that was chronological and succinct and to incorporate parts that engaged the audience and brought the whole room together and now I can say it was one of my proudest moments.
She helped me to focus on my own story and frame up my brand, helping me to see the strengths I can bring to every interaction.  She also helped me to think big and thinks strategically about the future.   As I move into my new role, I will continue coaching with Lani because I know I will get an instant and enduring return on my investment.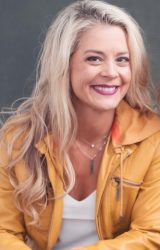 -Melissa M.
Fitness and Life Coach
Vancouver, WA
Busting through these glass ceilings!
I am the second woman to graduate college from my very large Cuban family and one of the only members of my clan who has even ventured away from home. My career journey hasn't been blessed with a strong family legacy or an intuitive heritage but rather a seeking of mentors and women who have helped me to learn the fundamental skills that I've needed to be successful. It was time to push myself at 35 years old, I knew I needed to step it up and begin going for the "BIG" jobs. The ones that made me just a little big uncomfortable but the ones I knew I belonged in. I contacted Lani and well the rest is history.  Before meeting her I had interviewed for three C suite jobs but to no avail and my confidence was waning thin. We worked together for three hours in a transformational session and I can honestly say I felt like I was a different person from when the session began to the end. Three weeks later and a grueling interview process, I was offered a job in San Francisco! I look forward to working with Lani as I embark on this next phase of my career as I no doubt will continue to build my confidence as I bust through these glass ceilings.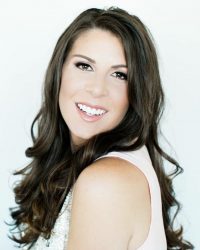 -Sarah M., San Francisco, CA
Lani's coaching changed my world
I recently finished Lani's Backstage personal branding program and I'll tell you what… it seriously changed my world. Being in my industry for almost two years, I rarely posted on social media because I wanted to be "different". The market is so saturated and I would bang my head against the wall thinking of how to be unique without it ever occurring to me to BE ME. I am unique. The way I show up in the world is unique. My life is unique. I spent so much time thinking about who I was in my business that I never realized that who I am as an individual makes my business. Coming to that conclusion blew my mind. It seems SO simple, but I'm being so serious! The thing I love about working with Lani is that she never clouds the process with what she thinks you should be. She asks thought provoking questions that allow you to come to the conclusion yourself in a way that you feel confident. I found myself answering her questions with so much jumble and Lani would repeat it back to me in ways that made it simple for me to make sense of. This program not only helped my business, but it helped me dig deep into how I want to show up in my personal life and "claim my throne!" This program added so much value to my life and I am eternally grateful for the path that Lani has led me on.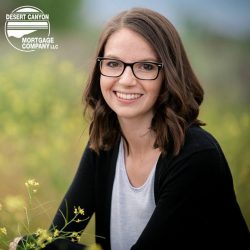 -Brittney P.,  Kennewick , WA
Lani helped me manifest the most courageous and fulfilling phase of my life
I thought all I was looking for was a little help in sprucing up my "look". You know, maximize my success through aligning my authentic self with my outward expression. The moment I sat down in that cafe, I knew that something was different. Typically, I'm the one who leads and draws the other person out in any given conversation. But on this day Lani looked at me and said tell me about what brought you here.
I immediately launched into all my business successes and while they are many, there was this little voice in my head saying "who cares, so what". She then asked me where I wanted to end up and again I launched into this explanation of the business I was building. She smiled and paused, reached for my hand and said "You know you are done with all that right?".
And a watershed of emotions and tears just burst in me, and I knew in that moment, she understood. She said a few more absolutely insightful and amazing things, but what I most got was that this woman was exactly who I needed, helping me manifest the most courageous and fulfilling phase of my life.
Lani and I worked together for several months. I cannot begin to tell you how her non-judgmental patience, her wisdom and her friendship were one of the most incredible gifts of 2017. I don't impress easy, in fact my standards can be impossibly high. But I can say with confidence that if you are struggling with uncovering your most authentic self, or find yourself lacking the confidence you need, or just need a partner to help point you straight to your why, Lani Grass is the right partner for your journey.
I ended the year in a place I didn't expect, and yet, I found my Why, and for the first time in my life, I feel like the choices I am making, and the direction I am going are perfectly aligned with who I am. Thank you Lani, I could Not have done this without you.
I would love all of you to be able to spend time with Lani. I believe she is true transformer and partner.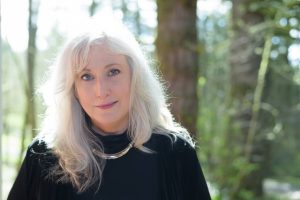 -Beth S.
Human Resource Consultant
to Law Firms
Vancouver, WA
I became a speaker and learned true confidence
My name is Christina Hansen, I am a real estate broker that has been working with Lani Grass for the last several months. During this time Lani has not only helped to build my self confidence as a person, real estate agent and true professional, she has also mentored me to stand up in a room full of people to give a First Time Catalyst speech which I never saw myself doing. The absolute main gift Lani has to offer an individual she is working with is her absolute loyalty to her clients. She is kind, giving and I honestly feel as though Lani truly cares about people and their futures. Lani will get you where you want to go and will help you become the person you want to be.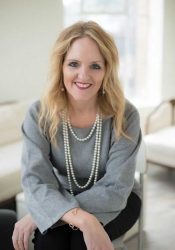 -Christina H.
Real Estate Broker
Oregon City, OR
Lani Helped Me Eliminate Key Stumbling Blocks
I hired Lani as an image and confidence coach during my job search, and especially for perspective as I wanted to reenter the corporate e nvironment. In just one session, Lani delivered a wealth of insight and understanding that added a sharp edge to my interviewing skills and presentation.
Lani helped me to examine and reframe my own areas of inadequacy with a skill I have rarely seen in a hired coach. Lani is an incredible listener and resonator. She brought a wealth of past experience and understanding into our discussions that helped me recognize, address and eliminate key stumbling blocks that might tend to hold me back.
She helped me to focus on my own story and frame up my brand, helping me to see the strengths I can bring to every interaction.  She also helped me to think big and thinks strategically about the future.   As I move into my new role, I will continue coaching with Lani because I know I will get an instant and enduring return on my investment.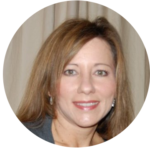 -Naomi Inman, Portland, OR
Lani is Amazing to Work With
"Lani is amazing to work with. She listens, observes, tests your comfort zone and then makes spot on recommendations. I sought her out because I needed to learn how to dress professionally after moving to Oregon from Hawaii (Lani is full of Aloha!) She helped me build confidence as I networked and made presentations. Her influence has a profound impact on my confidence personally and professionally!"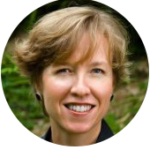 -Sunny Sassaman- Guiterrez, Portland, OR
Want to Share Your Experience?